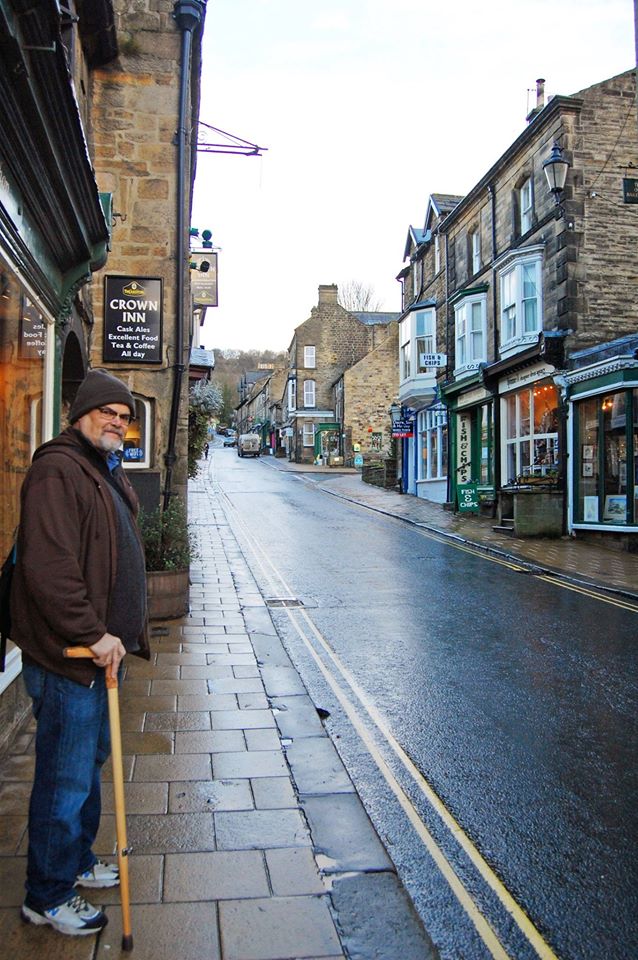 Harry On the Pately Bridge High Street
Today, still being sick, I slept all morning but joined Tami on a bus ride to Pateley Bridge in the afternoon. Pateley Bridge is a cute little Yorkshire village with a steep High Street with some charming little shops. I bought a Harris Tweed cap, we had a pint at the pub and bought a pair of pork pies at the High-Class Butcher for the bus ride home. We had dinner with the ladies at Aunt Pam's convent. They were all very amused by our political process, especially Mr. Trump. I reminded them that America is the entertainment capital of the world and therefore has a solemn responsibility to provide amusement. They were very appreciative.
Came back to the Geminian, fell asleep until 9 then got up and got Indian takeout from across the road.